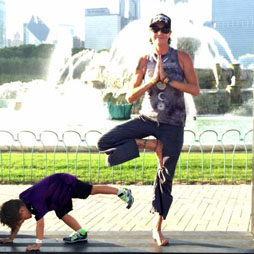 Noele Sutherland McLain
Founder of Go-Yoga – Certified Yoga Instructor
Noele has been a practitioner of yoga for over a quarter century. She has practiced many styles of yoga from the Bikram and Ashtanga to Hatha and Power Flow. She has an ongoing love affair with the teachings of Buddhism and continues to be a student of the traditions and spiritual practices it teaches. Noele was certified as an instructor in 2011 in Colorado with Core Power Yoga. She has and continues to add certifications to her credentials. She has been working as an instructor since then both in San Pedro Belize and Oak Park Illinois. In Oak Park she teaches with the Oak Park Park District which holds the prestigious GOLD MEDAL from the National Recreation and Park Association's of the United States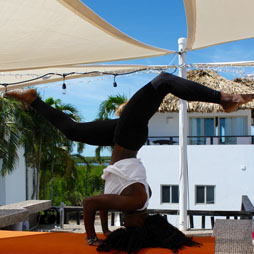 Mona Lisa
Certified Yoga Instructor
Mona has been practicing yoga since 2011. She attended a three-week immersion yoga teacher training in the Outer Banks of North Carolina hosted by Wilmington Yoga Center in May 2015. The service-based model used for her training, as well as a history of working with victims of sexual assault and domestic violence, inspired her to volunteer at the Onslow County Women's Center in Jacksonville, NC; bringing yoga to clients and staff members alike to help manage the stress of everyday life as well as any trauma they may have experienced. Mona has been instructing at Infinite Yoga & Wellness since June of 2015. While she primarily teaches Vinyasa and Power themed classes, she enjoys teaching any style of yoga that positively affects the students that choose to share space with her. Her style is light-hearted, playful, compassionate and (hopefully) inspiring. Mona enjoys helping students reach new milestones on and off the mat. She is passionate about the gift of yoga and has a burning desire to bring awareness to the countless benefits of maintaining a consistent practice.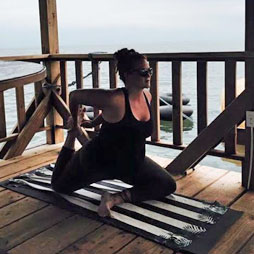 Michelle Foster
Certified Yoga Instructor
Michelle is a YTT certified yoga Instructor and has been practicing yoga since 2001. She loves to share the connection with mind and body that yoga provides. She is an Emergency Medicine Physician Assistant and also practices Dermatology and Aesthetics. Ask her about her amazing peels and facials. Her focus is on positive energy and strength, promoting a healthy body and mind. Classes are energetic, fun, and motivated therefore helping you work within your limits to advance your individual practice. In order to have a beautiful and shiny outside, you must start with a strong and peaceful inside. Teaching all levels of students and making yoga accessible to everyone is her passion.
USA (915)479-2008 Bze (501)635-8696
michellefosternyc@yahoo.com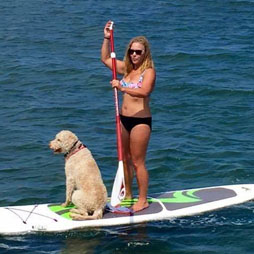 Heidi Simmons
Certified Zumba and Zumbini Instructor
Heidi is a certified Zumba, Zumbini and Sentao Instructor. Having received her training in Canada in 2013, she now brings her skills to us, in Belize! She is passionate about personal growth and bettering oneself by making positive choices through holistic health, completing her Holistic Nutritional Certification in the coming months. Making the conscious effort to leave a stressful profession and hectic lifestyle, Heidi has made the awesome leap, not only geographically but personally; embarking on a journey to create her best self. To this end, Heidi has founded Norisshe and would like you to join her in becoming a better you!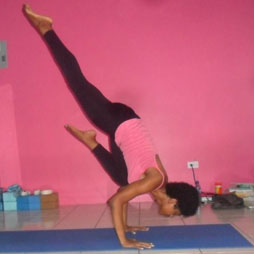 Ashanti Airbender Garcia
Yoga Instructor – Fitness Coach – Dance Choreographer
Ashanti Garcia, popularly known as "Airbender" is a Certified Yoga Instructor, Fitness Coach, Dancer & Choreographer. She teaches Hatha Yoga (Restorative, Gentle, Vigorous, Moderate & Mixed), Yin Yoga, Meditation, Essential Breath Work, Kids Yoga, Conscious Relaxation, Chair Yoga and Airbender Yoga group and private classes and workshops. Airbender Yoga is a physically, mentally and spiritually intense form of yoga that utilizes the first two limbs of yoga (10 ethical principles) on the mat to deepen your experience and understanding of yoga and off the mat to enhance your experience of life and cope well with life challenges. Ashanti is also a Certified Medical Intuitive which gives her the ability to offer Shamanic Healing Energy sessions to clear a client's mental, physical or spiritual/energetic blockages or disturbances and re-balance their chakras so they can heal.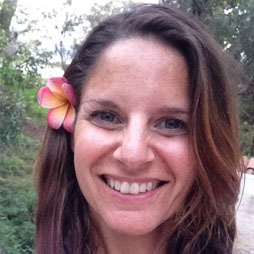 Nathalie Gajdos
Certified Yoga Instructor – Ayurveda Therapy Coach
Nathalie's journey with yoga began in 2012 when she discovered the physical and spiritual healing benefits of Moksha Yoga. Yoga instantly became a starting point to achieving self-awareness, conscious living and peace of mind. In 2013 she discovered Ayurveda, a complete traditional medical system that follows and incorporates yogic principles and practices. A journey to Madurai, India provided clinical training in conducting consultations and experience with Panchakarma detoxification treatments. In 2015 she was certified in 200hr YTT and Ayurveda Therapy under the Sivananda lineage at Yoga Veda Institute in Ajijic, Mexico. A life long learner, currently she is continuing her training as a Yoga Health Coach and certification as an Ayurvedic Practitioner. She is committed to creating an inviting, relaxed space to share a practice that goes beyond asana, empowering you to discover your best self.
444dharma@gmail.com
or
nathalie.gajdos@gmail.com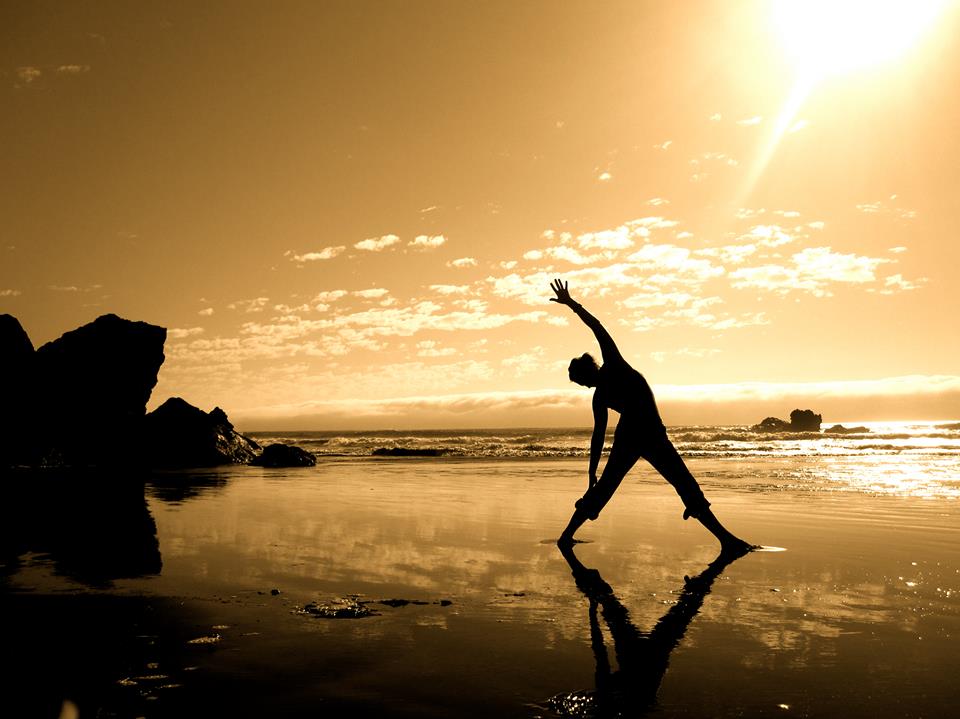 Jennifer Ingvoldstad
Certified Yoga Instructor – Certified Massage Therapist
Certified in Vinyasa Yoga through CorePower, Jennifer combines her experience with massage and bodywork in her yoga classes. She has split her time between Minneapolis, MN and San Pedro, Belize over the last 9+ years, currently fully residing in San Pedro, Belize managing the Spa at Victoria House. She holds weekly regular scheduled classes in addition to private sessions. She incorporates elements of multiple modalities in her yoga classes and massage therapy sessions.
Regular scheduled classes at Victoria House are M,W,F 8:45 am for 60 minutes, weather permitting contact info: email - spa@victoria-house.com http://www.victoria-house.com/victoria-house-spa/ Cell - 625-9033 personal 226-2067 for local victoria house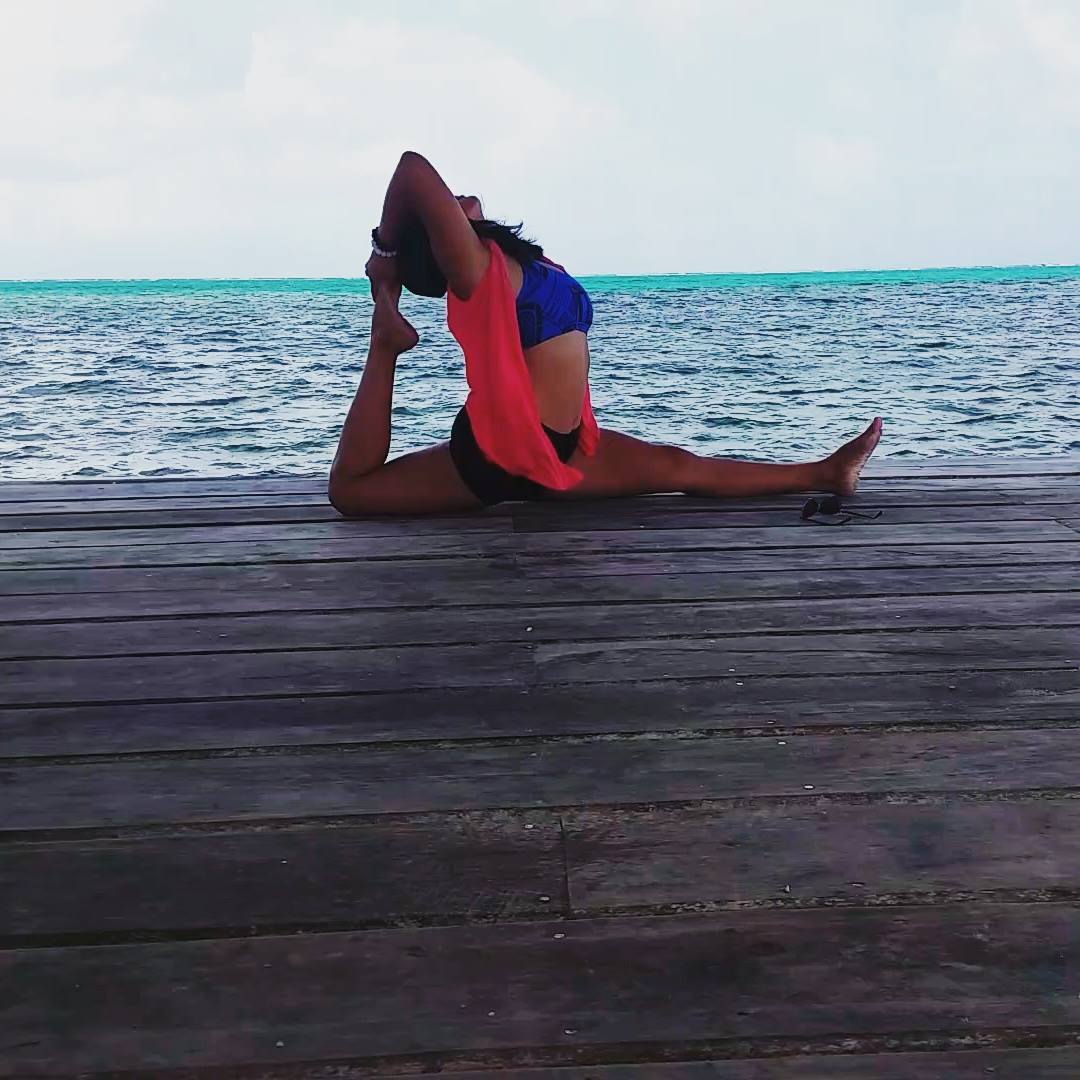 LilyTun
Certified Vinyasa Yoga Instructor – Certified Massage and Bodywork Therapist
Lily is a resident of San Pedro Town where she has practiced Massage Therapy for over 6 years. Her life has been dedicated to beauty and bodywork. First starting with a certification in full cosmetology then moving on to her certifications in massage therapy before becoming a certified yoga instructor with the internationally recognized Yoga Alliance. She completed her training with Michelle Williams of Om Shanti Studio in Belize City. She is profoundly grateful for the opportunity to bring the joy and fulfillment she feels from yoga to her community.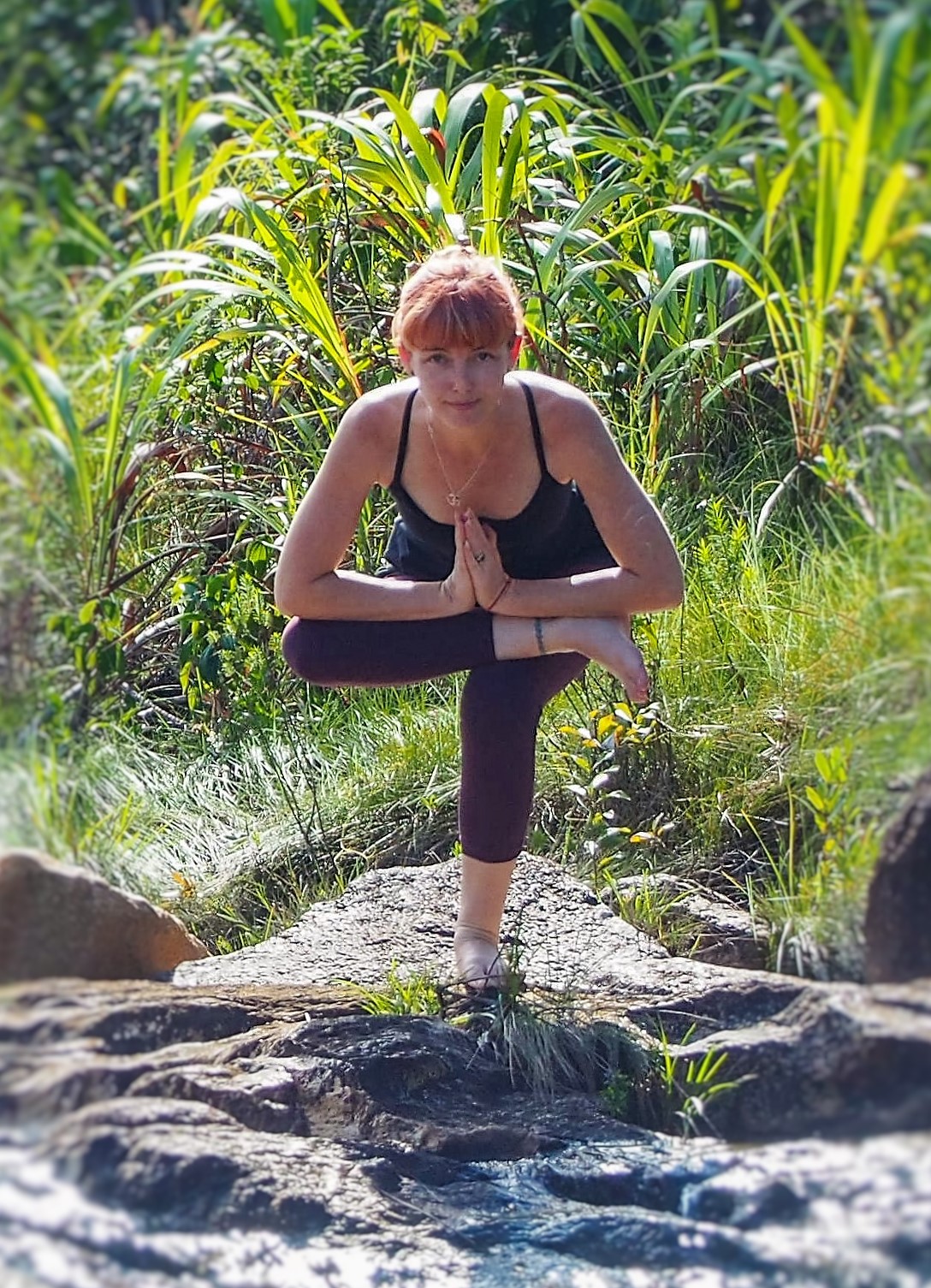 Sera Underwood
Certified Yoga Instructor - Certified Pilates Instructor
Sera grew up in Southern California and began practicing yoga in 2004 and pilates in 2010. She pursued a 600-hour Power Pilates Certification and then completed a 200-hour yoga certification in 2012 in Orange County, CA. Sera took another big step forward in her training October 2015 by completing a 300-hour advanced yoga training in Rishikesh, India which qualifies her as a 500-hour Registered Yoga Teacher with Yoga Alliance. Her Hatha Yoga classes have a gentle pace influenced by yoga therapy, Viniyoga and Vinyasa flow. Sera's slow flow classes are adjusted to suit the needs of the students in the class, including but not limited to helping students recover from long travel days, preparing the body for or after horseback riding, bone health yoga classes for aging bones etc. In 2014 Sera opened a yoga studio in downtown San Ignacio, Belize and in April 2016 we expanded into a larger space, partnering with Blossom Spring to open Full Lotus Yoga Holistic Wellness Center. Full Lotus offers a wide array of classes and workshops for every body, all taught by qualified teachers. We are committed to building a happy, healthy yoga community here in Cayo and worldwide. ॐ
yogi@yogaandpilatesbysera.com tel 501 615 0912 (belize) https://www.facebook.com/yogabysera http://www.yogaandpilatesbysera.com/ https://instagram.com/jungleyogi/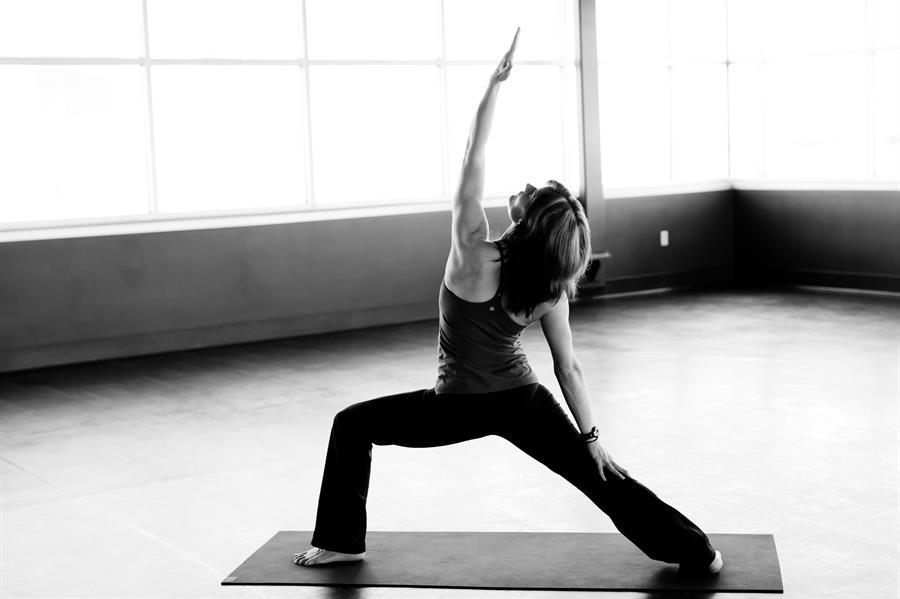 Tiffany Courtois
Certified Yoga Instructor - Certified Yoga Therapy Instructor Tiffany tried yoga on a whim and wasn't quite sure during that first class if she actually liked it. She felt so good afterward, though, that she went back and was soon immersed in a regular practice. The time on her mat fed her soul and changed her perceptions of herself and her purpose, so in 2007 she said goodbye to her corporate job to enroll in teacher training. Since then, she's been certified in many formats, including Hatha, vinyasa, hot (Bikram), yoga sculpt, and restorative. Always aware of the profound transformation yoga can affect in body, mind, and spirit, Tiffany has become increasingly interested in its specific therapeutic applications; she's currently pursuing a Yoga Therapist certification with the Yoga North International SomaYoga Institute in Duluth, Minnesota. Whether she's teaching "traditional" or therapeutic yoga, group classes or privates, Tiffany creates a safe, nurturing environment for exploration and discovery. With humor and love, she encourages and empowers her students to play, learn, and more fully realize their own brilliant health and vitality. tiffanycourtois@yahoo.com Tiffany works out of the Oak Park branch and is open for privates semi-private and retreats