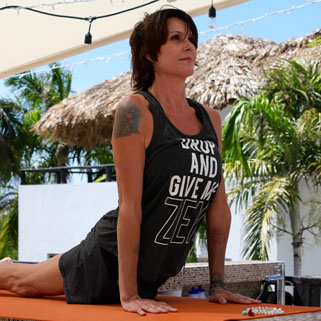 What Is Go-Yoga?
We are a group of certified yoga/fitness instructors. Our roots are on Ambergris Caye in Belize. We have also recently opened a studio in Oak Park/Chicago. We also offer privates, semi-private and group classes. We also offer classes designed specifically for sports on the island such as diving and fly fishing to private classes for special needs.
Our classes have many different settings in both locations. If you prefer indoor or outdoor, sunrise or sunset we will have choices for all. We look forward to practicing with you. Namaste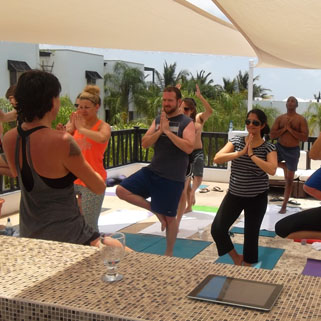 Who Benefits from Yoga?
Weight loss, a strong and flexible body, glowing beautiful skin, peaceful mind, and good health , The benefits are only perceived to be at the body level and we fail to realize the immense benefits yoga offers in uniting the body, mind and breath. When you are in harmony, the journey through life is calmer, happier and more fulfilling. Remember, yoga is a continuous process. So keep practicing! The deeper you move into your yoga practice, the more profound are its benefits.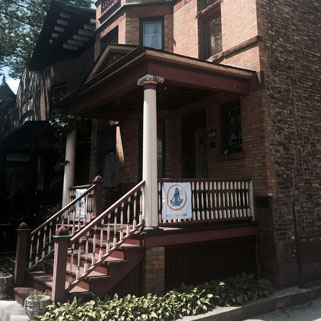 Now Open in Oak Park
Operating in CHICAGO USA as of July 2016 at our beautiful hOM location in downtown Oak Park. We will offer private and small group classes by appointment. We specialize in focused beginner to advanced sessions in our home studio. If you feel more comfortable trying yoga an intimate and private setting this is the place for you. We are also available for out call in your home or group classes for your office. In our corporate classes we work with your team to create a class that will fit the need and schedule of your employees.We also offer classes through the Oak Park Park District. Let's connect
TODAY'S SCHEDULE
Las Terrazas Yoga Terrace ZM

January 17, 2018 @ 9:30 am - 10:30 am
Las Terrazas Resort & Residences, 3.5 miles North of San Pedro, San Pedro, Belize

Enjoy a beautiful flow class overlooking both the sea and the reef at Las Terrazas resort.
Under bellowing colourful drapes we will salute the sun as it rises over the lovely caribbean sea.
PLEASE CHECK IN AT THE FRONT DESK OF THE RESORT.
everyone is welcome, not just for resort guests.

Belizean Shores Beach Ashram ZM

January 17, 2018 @ 11:00 am - 12:00 pm
Coco Beach Resort San Pedro, Black Coral St, San Pedro, Belize

Located in a beautiful ashram style setting, go yoga will offer an all levels class while listening to the sounds of the natural beauty of the island.

EVERYONE IS WELCOME

The class is open to all in addition to the coco beach resort guests

PLEASE CHECK IN AT THE FRONT DESK OF COCO BEACH 15 MINUTES PRIOR TO CLASS.

Ramons Village - Lily Tun

January 17, 2018 @ 5:00 pm - 6:00 pm
Ramons Village Resort, San Pedro, Belize

Practice yoga with us in the amazing grounds of Ramons Village. Depending on weather we have yoga on the beach, under the palapa on the deck, or nestled in the grounds surrounded by a jungle like atmosphere with mayan sculptures and breathtaking flowers.
CLASSES ARE OPEN TO ALL - NOT ONLY RESORT GUESTS

Please check in at the front desk 10 minutes prior to class.
View Full Week